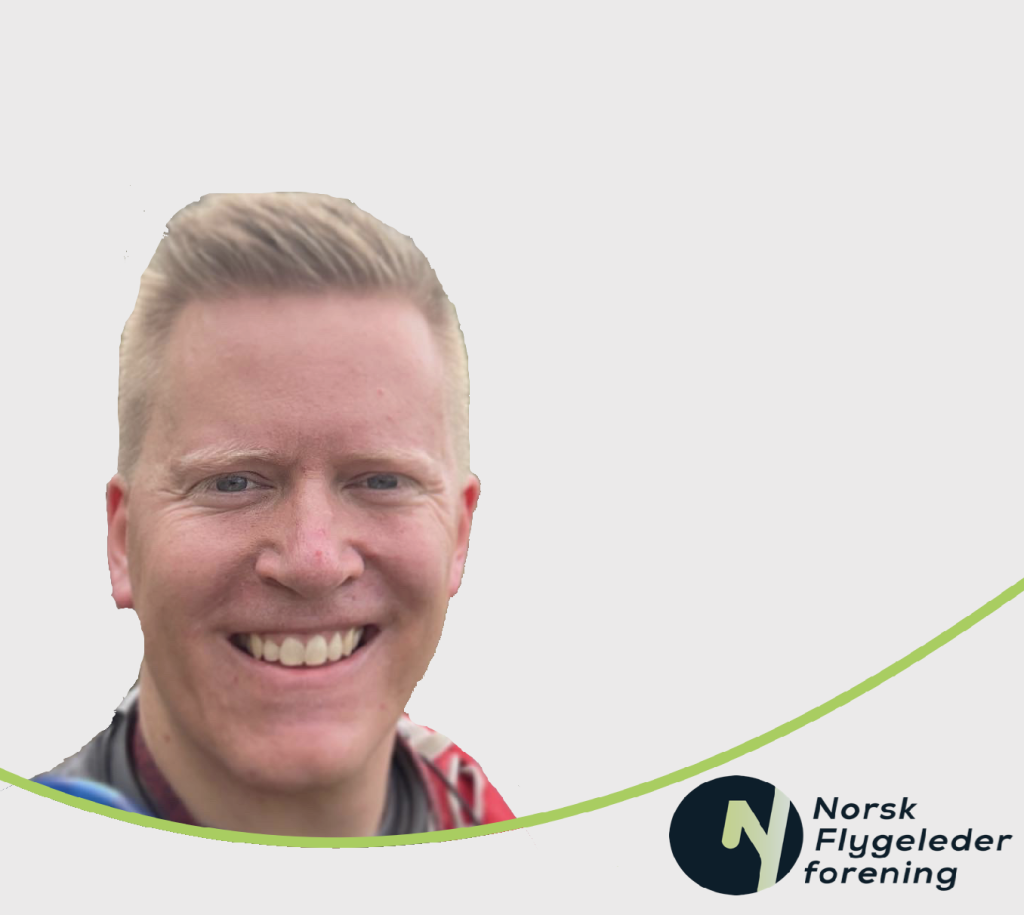 NO🇳🇴
Thomas Kolbeinsen er utdannet i 2007-08 ved Entry Point North i Malmø og ble sertifisert som flygeleder ved Evenes TWR/APP i 2009. Han har de siste 10 årene jobbet ved Polaris ACC i Stavanger der han også har stilling som fagspesialist. Han bor på Sola sammen med samboer og sønn.
Han har vært medlem i Faglig Utvalg siden 2014, og ble valgt inn i styret som nestleder FU og 2.varamedlem i styret i 2016. I 2022 ble han valgt til leder FU og dermed 2.nestleder i NFF sitt styre.
Hans hovedoppgave i styret er, sammen med Anja Engvik, å representere den faglige delen av styret sin jobb.
ENG🇬🇧
Thomas Kolbeinsen got his ATCO license at Entry Point North and was certified at Evenes TWR/APP i 2009. The last 10 years he has worked as an enroute controller at Polaris ACC, Stavanger, where he also has a part time role as an ATCO specialist. He resides in Sola with his girlfriend and son.
He has been a member of the professional matters committee of NATCA since 2014, and got elected to the board as deputy head i 2016. From 2022 he was elected to be the head of the professional matters committee, where his main task is overseeing and representing the professional side of the associations work, alongside deputy head Anja Engvik.